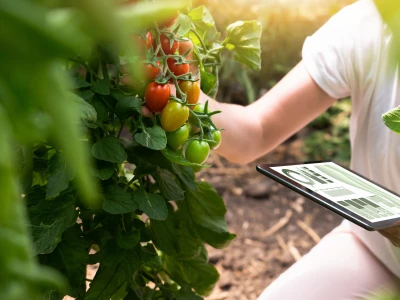 Key Challenges Across The Food & Beverage Industries:
Companies should be able to meet the stringing requirements of food safety regulations and trace every ingredient. From purchasing, manufacturing and through to shipping there should be detailed audit trails of all transactions to ensure quality control at each step to mitigate any risk of standards not being met. Being able to fulfil the many consumer requirements related to allergen is a common challenge during the production process for many.

Every company is vulnerable to food safety emergency and consumers are demanding more transparency throughout the food production processes to develop brand trust. You want control into the supply chain from beginning to end and without a consolidated back-office system you are limited with how transparent you can be with ingredient traceability, for example, and how quickly you handle product recalls.

Planning product demand and optimising the price for product is an important challenge to overcome. Without a holistic view bringing all areas of production together, it's difficult to make informed forecasting decisions into supply and demand which ultimately could result in product unavailability or costly food wastage.

Taking a customer-centric view is first and foremost for many food and beverage customers. As demand in the market changes and consumer expectations increase, you need to be remained agile to keep up with the change of pace and stay competitive.


Food safety standards are an increasingly important driver in the industry. Being in control of all processes across the supply chain is essential and relying on manual processes or disparate systems impacts the transparency you have over operations. Locate contaminated products and track every part of a batch with product traceability to enable you to improve risk management and act fast in a food safety emergency.
Our Accelerated Solutions
Introducing FAST-2-S4
Transform your business with our FAST-2-S4 solution, developed by Delaware. Our ERP packaged solution, built on SAP best practices and the latest SAP S/4HANA technology, enables you to automate processes across the supply chain and achieve true compliance certainty. FAST-2-S4 is a SAP qualified partner package.
Trusted by over 50 food and beverage companies, discover more about our Accelerated Solutions for Food: See more details on our FAST-2-S4 package on the Delaware Store.
How ERP Can Deliver Value:
Accurate forecasting and more informed decision-making as a result of real-time insights

Integrated production planning to review scheduling and production capabilities  
Integral quality control audits at every stage of production to meet essential food regulations and standards such as FDA and SQF
Extensive 'farm-to-fork' product and batch traceability across the supply chain  
Inventory control and management, so you can optimise shelf-life, food hygiene and minimise food waste 
Dream big, act smart - Manna Foods dreams big
Facing accelerated growth, Manna Foods recently implemented SAP S/4HANA ERP alongside delaware's experts. With the solution driving more mature, streamlined processes, the food firm set its sights on a groundbreaking supply chain transparency solution – choosing delaware's unique 'innovation-as-a-service' approach.
Manna Foods has a dream: complete transparency over its supply chain, from the farmer raising crops and livestock to the end consumer selecting the product from the grocery store shelf. This transparency would enable not only the company, but also the end consumer to accurately trace ingredients – for detailed insights into origin, transport, temperature, processing status, and more.
Nurturing a healthy partnership with Alpro
Alpro is an international plant-based food manufacturer that creates naturally-healthy products that are good for the planet too. They are a dynamic company that continually tries to improve in terms of process optimizations and its IT environment.
Over the years, delaware has delivered projects that optimize Alpro's forecasting, its integration with external partners, and its shop floor operations, among others. In another ambitious project, Alpro moved to automated warehousing as a next step in achieving the most optimal workflow. This project trimmed down the costs of the supply chain process significantly.
How La Lorraine Bakery Group uses IoT to grow sales
Does this sound familiar to you? After a long work day, you're rushing to the supermarket to get some bread, only to arrive at an empty shelf. For La Lorraine Bakery Group (LLBG), these missed sales are a major source of frustration as well. LLBG IT manager Bart D'haese went looking for ways to improve the coordination between supply and demand. The company's goal is to improve its sales by at least 5%.
If you, like most people, regularly eat bread, chances are you've already had a taste of LLBG's passion for baking. Every day, this bakery company provides countless supermarkets and bakeries with breads and pastries. "Clients can send in their orders until 3:30 PM the day before," explains Bart. "Our team then makes sure we deliver early the next morning, so stores can greet their customers with that delicious scent we all love."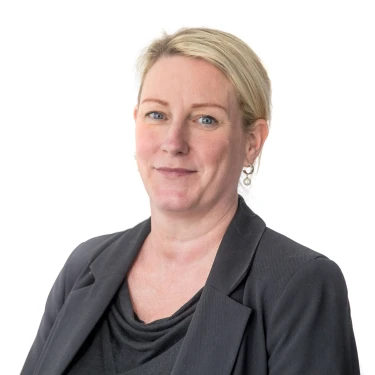 Get in touch
Rebbeca Rafferty, Account Executive