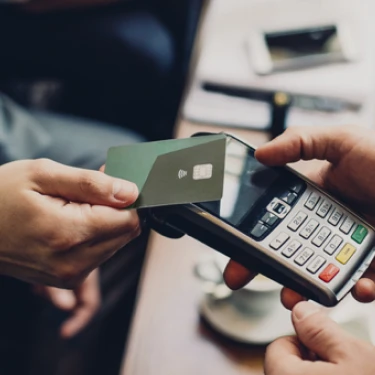 New challenges, new opportunities
The most important strategic question that retailers and consumer market businesses are facing: "How do you want to combine both online and in-store channels – and to what extent?"
E-commerce is the single biggest challenge and differentiator in the sector and can impact every business activity. Related obstacles include:
high volumes of goods movement;

high costs of investment for scalable IT systems;

highly competitive pricing in online retailing;

streamlining the customer experience across channels;

big data standardisation and analysis;

complexities involved in changing business models, organizational structures and channels;

demand for extremely precise forecasting.
Retailers of all sizes need a partner with the experience and versatility to cover every single impacted business process. To built an effective, streamlined e-commerce system that meets the needs of your unique business, you may need to redesign everything, including your back office system. However, doing it right could make you the next big player in your target market, and the payoffs are huge.
We know retail. We can guide you toward becoming a smarter, more responsive, future-proof, flexible business.
FAST-Retail™: all the benefits of SAP, no matter your size
Targeted SAP solutions for retail and distribution companies aren't just for multinational enterprises; SMEs also benefit from our FAST-Retail™ module, which supports your business processes from headquarters to store, purchasing to warehouse management, online and offline sales and more. This module brings you the power of:
an flexible, efficient ERP system that supports your entire supply chain;
strategic customer analysis, pinpoint control over margins through price accuracy and precision inventory and supply management;
e-business and e-tail functionalities to link sales, suppliers and purchasing processes;
a full-spectrum KPI profile for retailers and distributors;
a full-functionality CRM and point-of-sale solution that supports all sales processes;
data-enriched processes, marketing campaigns, promotions and more;
advanced warehousing and picking solutions;
Strategic advice backed by experience
Ready to take the leap into e-commerce – or simply test the waters?
There are three dimensions to the e-commerce challenge that delaware can help you tackle:
Optimising the classical processes of a brick-and-mortar business, such as supply chain, purchasing, finance and logistics, before taking a single step on the path to e-commerce.
Analysing the impacts of e-commerce on your business, keeping in mind that the relationship between consumer markets and retail is growing ever-closer.
Determining the impacts of innovations such as beacons, IoT, predictive analytics, robots and more on your business activities.
Why choose delaware?
We work with you to help you identify the most appropriate tools, applications and solutions for your business model.
We are actively present in the retail and consumer markets industry;

numerous

companies currently rely on FAST-Retail™.
Our experienced retail team is composed of specialists in logistics, marketing, finance and reporting.
We take an agile approach to projects and collaborate closely with your team to ensure the most impactful results.