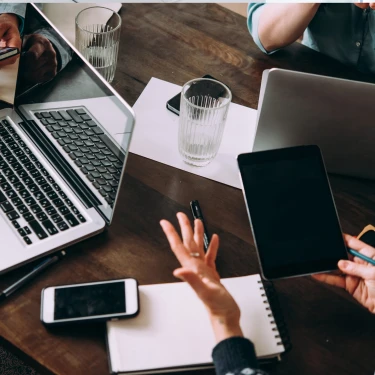 The recruitment experience
You and your organisation only get one chance to make a first impression. So make it count.
With SAP SuccessFactors, you make the whole recruitment process - from vacancy creation through approval flow to publishing on your own as well as external jobsites - seamless for both your HR staff and your applicants. Discover also our innovative extensions (like cultural matching, chatbots and more).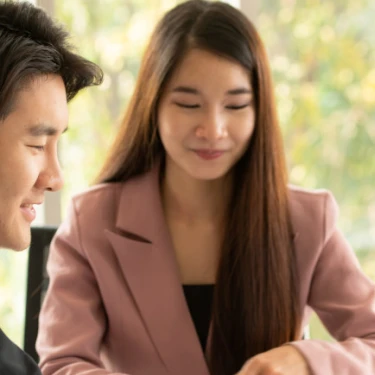 The onboarding experience
Starting a new job is always exciting, but for many it can be a worrying period that's why it's often referred to as the 'induction crisis'. Let's make your people's introduction to their new job welcoming, inclusive and as exciting as the moment they heard that they were hired.
Create a personalised onboarding experience for your new starters with a clear plan for their first few days, a personalised portal, a warm welcome message by internal communication, a buddy to quickly learn the ropes, and more.

Help new hires quickly complete required paperwork with e-signatures on any device.

With the simplified onboarding admin module, managing access to systems and tools as well as handling and delivering assets becomes easy and intuitive. From now on, you get starters up and running in no time. By the way, this streamlined onboarding flow works equally well with cross-boarding and offboarding.

Why burden your HR staff with repetitive tasks when you can automate it? Software bots can handle many of these mundane tasks improving the worklife of your HR team by outsourcing repetitive tasks to bots.
we commit

to improving time to productivity, engagement, and retention with an onboarding solution that provides guidance at every step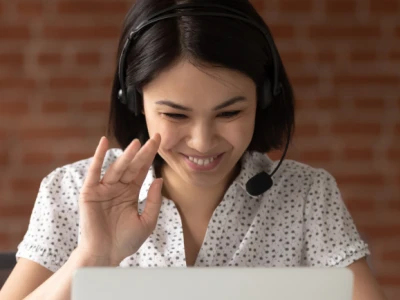 The 'Employee Central' experience
Employee Central is your global core HR platform providing visibility across your entire workforce. Data-driven insights support better decision-making for both HR and management creating a meaningful, personalised experience for your employees with simplified, any time access to vital information and HR tools.
Make all employee data ready-to-consume and available for any type of external application. The data can also be enriched by third party applications to deliver an even more complete overview.

Build a complete digital employee file for every individual employee. The unique document handling solution combines the best of SAP, Microsoft Office 365 and OpenText and reduces the actual efforts of document handling to an absolute minimum.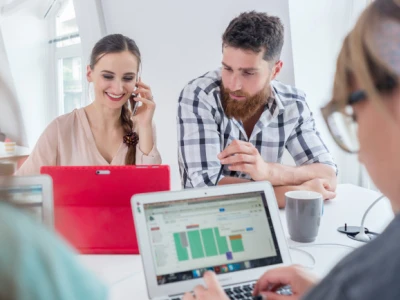 The 'Performance & Goals' experience
Stop managing performance, and let your teams take charge.
Our Performance & Goals implementations put the needs of the business first by breaking the chain that has historically linked performance to HR.
Managing development evolves from an outdated exercise to a system that supports leaders to motivate, inspire and overperform.
Ensure business strategy and goal alignment that drives purpose and provides a meaningful experience for your employees.

Continuous workforce performance through ongoing coaching and feedback loops, stimulating open dialogue of development and improvement between managers and employees.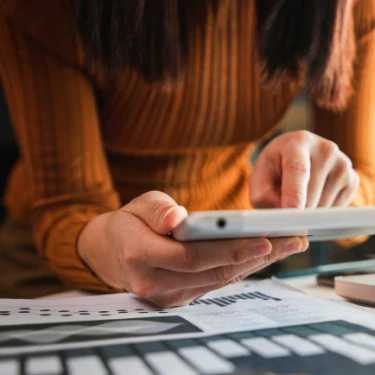 FAST HR
Quick-Start HR Solution by delaware, powered by SAP SuccessFactors
Designed for ambitious midmarket companies looking for process excellence with a quick-start approach to HR best-practice.
Our FAST HR solution offers an accelerated implementation of SAP SuccessFactors with fixed price and fixed scope delivery options.
A proven business ready approach to begin your HXM transformation.
Employee Central; Compensation & Reward; Recruitment; Onboarding; Performance & Goals; Learning, Career Site Builder; Succession & Development

Deploy at a pace and scale to suit you
Off-the-shelf processes
delivery in weeks, not months
lower CTI and CTO
ability to deliver innovation from SAP at a faster rate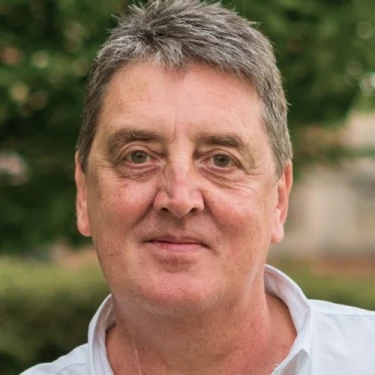 Get in touch
Brian Riddell, People & Organisation Lead