Experience Optimum Efficiency Today
Right now, large asset-intensive energy enterprises like yours need to optimise and increase efficiencies on your assets more than ever. Delaware have partnered with Collaborit to deliver a world-class, high-quality, cost-efficient capability specifically targeting those crucial areas of your business which will drive greater efficiencies.
Delaware & Collaborit: A Partnership With True Synergy
Delaware's market reach, well-established EAM capability and track record in delivering rapid value-added end-to-end digital transformation using SAP solutions
Fused with Collaborit's sophisticated suite of world-class, innovative, fully-developed solutions incorporating 20 years' asset management expertise, skills and world-class solutions.
Combined, we offer a market-leading capability and a compelling suite of EAM-focused propositions.
Collaborit brings an enhanced level of maturity, building on our capabilities and delivering even greater value for you.
Adding Real Value 'From Cradle to Grave'
Delivers innovative, digital asset management solutions and services connecting your people, processes and technology to your asset(s)
Helps you streamline and optimise your work processes within maintenance
High-quality, cost-efficient EAM solutions, maximising your return on your assets and improving reliability
Supports your assets and delivers business value across their entire lifecycle.
Discover Collaborit EAM⁺ for SAP Solution Suite™
The most comprehensive, fully-embedded offering in the market today, addressing gaps and improving usability of standard SAP EAM. Collaborit navigates and prioritises solutions for your assets.
Collaborit is an official Development Partner under the SAP PartnerEdge Programme and is compatible with:
Traditional SAP ECC 6 and the latest S/4 HANA platforms;
User interface technologies UI5, Fiori, and Screen Personas.
For more information about Collaborit, visit the Website.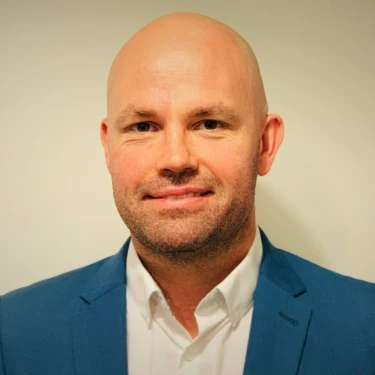 Discover how optimum efficiencies will boost your business.
Kevin Heard
Digital Supply Chain Manager