How to connect with your customer: disclosing moments
No matter what you are selling, how you sell it is a crucial part of your success. The key is to create meaningful and relevant customer experiences at every touchpoint. To do so, you need to truly connect with your customer. For this, delaware employs a tried-and-tested approach that helps you not only to get started, but guides you throughout the entire journey.
Connecting with your customers is all about disclosing moments of intent. Therefore, we need to focus on 3 key areas:
Identifying the customer's key moments of intent
Delivering on his or her needs in these moments
Measuring all moments to further optimize how we connect with customers.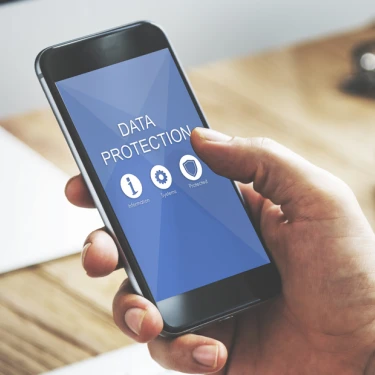 A digital shadow
The above clearly shows the importance of customer data for modern enterprises. Especially in Europe, however, privacy concerns are a hot topic more than ever. When it comes to collecting personal data, where do we draw the line? The General Data Protection Regulation offers clear answers, which will certainly impact key aspects of your business.
5 steps to meaningful connection
At delaware, we distinguish 5 essential steps to meaningful customer connections.
1.Strategize and accelerate
Always start with why: why would people want to buy from, or interact with, your company? The goal is to discover the customer's moments of intent and align these with the very heart of your company: what are you really selling? This will help you shape your customer strategy.
2.Single source of truth
After the strategy, it's time to lay the technological foundation. Data is at the heart of every satisfying interaction between customers and businesses, so you need to get it right. How? By establishing a 'single source of truth' in both your digital assets and product information. Deep insights into who your customers are, what they need and what they're doing – i.e. customer knowledge – will help you win in your market.
3.Omnichannel experience
Today, companies are no longer in charge: consumers choose how they want to engage with your brand-context, relevance, timing and location are crucial elements to disclose 'moments of intent'. That's why it's crucial to create coherent omnichannel experiences.
4. Customer moments
By collecting and analyzing relevant data, you'll gain a valuable understanding of your audience behavior, which will allow you to further moments. For example, by optimizing your marketing automation design.
5.Deep customer connect
Analyze customer behavior, so you can focus on the right customers that will create long-term value for your company – spend budget wisely and create a competitive advantage. The key? Optimizing your efforts and budgets for customer lifetime value.
connecting with your customers is all about disclosing moments of intent
How we can help you
Create a data-driven mindset through vision, strategy and roadmaps
Define improvement programs through generation of workshops, quick scans, customer 360's
Execute transformation at your company
Upgrade your business processes and train your people in using advanced insights.
Why choose delaware?
We offer a structured approach
We offer end-to-end solutions
We collaborate closely with your team
We bring >25 years of experience in customer intelligence & business transformation across numerous industries