Trend watching & ideation
"Trendwatching & ideation are about translating consumer trends on the horizon into useful concepts that you can implement today to close the gap with tomorrow."
We monitor the market and make a realistic prediction of the future. You could say that we translate 'the day after tomorrow' into 'today and tomorrow'.
...when you understand your company to the core. Are you aware of your company's strengths and weaknesses? Uncover hidden opportunities!

Pick the trending products, consumer trends and website trends that really add value and set up achievable new business models: concepts that you can start with tomorrow to gain immediate results.

How can you embed your visionary concepts in the hearts of your people? Aligned processes, with the help of efficient process mining, are a good starting point.

To change direction, you first have to know where you are today. Advanced insights & activation offer a compass you can use to set your course.
our Strategy Service team has the deep knowledge required to help you define your strategy, underpin it with sound theory and enrich it with data insights - we are also committed to guiding you along your strategic execution journey; in other words, we ensure that your strategy progresses beyond good intentions and delivers strong results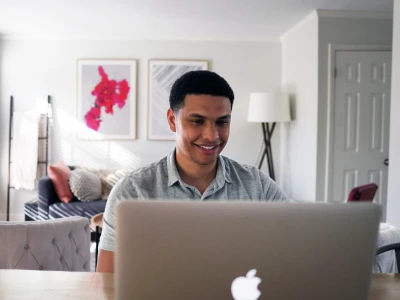 Corporate strategy
"Corporate strategy is about installing a continuous process to create value from a shared vision – one that's not only embedded in the minds of your people, but also in their hearts."
Are you aspiring to grow into a strategy-focused organization? Sharpen your focus and mobilize your people.
Looking ahead requires knowledge of the past and the present. Do you know how your competitors are performing, what your capabilities are and how your employees really stand out?

Insights and technology alone will not lead to strategy adoption. The engagement of your people is key. Believe us: you won't get it for free, you have to earn it (and we know how).

As a corporate organization, your customers are not only the business units but the company as a whole. Oversee the added value of your created structures and be ready for Michael Porter's better-off test!

In a digital world, your corporate strategy and digital strategy should go hand in hand. It's the only way to create leverage for both of them.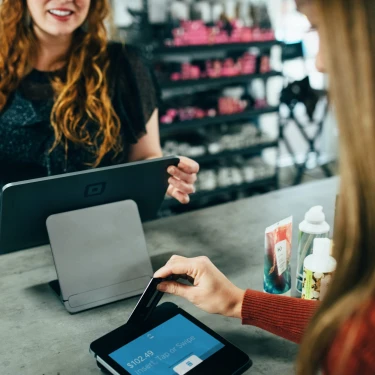 New business models
"New business models don't simply address unmet market needs better; they offer an accelerated go-to-market approach through the adoption of innovative technologies. After all, creating value for new or existing customers is what makes companies successful."
Is your current business model at the end of its life? Do you want to generate new market potential? Remember, Rome wasn't built in a day.
Unmet or undiscovered customer needs constitute an ideal breeding ground for successful new business models. How well do you know your customers' desires and your market potential?

In the future, supply chains – not companies – will compete. Ecosystems are the perfect catalyst for developing new or extra business potential with customers.

Delivering successful new business models requires strong leadership. Are you already setting aside the necessary resources, accepting failure and embracing a culture of fast and repetitive experimentation?

Customers expect speed, fun and convenience when dealing with your business. More than ever, these business models are born from innovative technology and tooling and advanced data insights.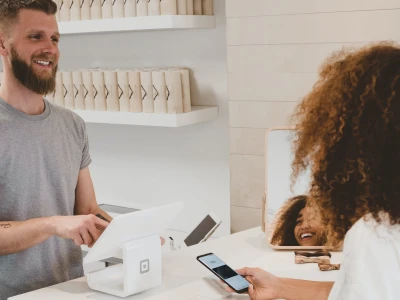 Engagement strategy
"Engagement strategy is about stipulating how to deal with your customers in the broadest sense of the word. This includes gathering insights via journeys & moments and applying your strategy by installing a better omni-channel experience and effective digital marketing."
What is the right moment to interact with your customers and what is the value of a touchpoint for your business? Discover the strength of a customer engagement strategy.
How is your digital ecosystem configured to get your customers to optimally engage? How do you set priorities in an ever-changing world? Do you choose impact or speed? We can help you make the right choice in order to meet business and customer needs.

Use social media to distribute content and to leverage influencers and brand ambassadors.

Strengthen your marketing strategy in a digitalized world by using your data in a smart way, not only in segmentation and personalized campaigns, but also to gain advanced insights and activation.

Identify your channels and map your customer needs via straightforward personas and overarching customer journeys.
Data strategy
"A well-founded data strategy allows companies to clarify the use of data across the organization and indicates how to realize competitive advantages with data. Once the data strategy is in place, you can convert your data into useful analytics "
Data is widely available within companies, but only 5% of them use that data to improve their decision-making. What about yours? Get useful insights now!
Define how 'working with data' and advanced insights generates competitive advantages, and how best to execute and capitalize on that vision.

Having the right data (touchpoints) and knowing how to leverage data is great, but you need an organization with clear roles and responsibilities to put your data strategy into practice.

Concept, processes, systems – and in that order. Align and distil your data strategy and processes into a clear data and tooling landscape that meets business requirements.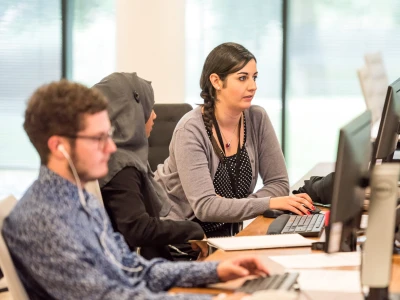 Technology and tooling
"Technology and tooling enable you to validate your existing IT architecture and then review it in relation to your organization's vision. To what extent does your IT support your future organization and what needs to be done to reach the next level?"
Efficient data streams throughout your end-to-end processes are essential for a customer-oriented strategy. But do you have the right IT technology and tools? Get inspired!
Careful product information management allows you to collect, consolidate, enrich and optimize your product data for both online and offline use.

Map the life cycles of your photos, 3D models, videos, etc. via digital asset management and make optimal use of them via centralization and automation.

Enhance your process behind content creation and content recycling to deliver an omnichannel experience.

Build customer profiles by combining different data sources within a legal setting (GDPR). By reaping the business benefits of a single source of customer data, you will deliver better service.

Align your online and offline B2B and B2C processes, ranging from sales promotions to customer service and fulfillment.