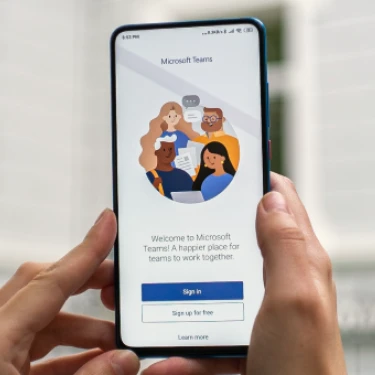 Empower your employees
Now more than ever, smooth collaboration from anywhere is key to the success of your organization – whether that entails the ability to reach out to colleagues on the other side of the globe in a timely fashion or sharing and working on documents with co-workers across the hall. With Teams, Microsoft transforms its vision of 'empowering every person and organization on the planet to achieve more' into reality.
But Teams is much more than just another collaboration tool. Sure, you can chat with co-workers, set up remote calls with team members across the globe and share and work on documents instantly. Teams can be an employee's de-facto portal to your company's communication channels, providing access to knowledge and the aggregated work from different line of business applications. With the support of an experienced partner, it can become your employee's digital workplace.
delaware collaborates with nanotech leader imec to create a custom digital workplace hub
With 4,000 employees in locations around the world, imec communication leaders were looking for a digital workplace solution – and the right partner – to enable and enrich collaborations between their skilled experts and partners. Imec engaged with delaware to facilitate four projects that all needed to be created and embedded in the Microsoft Teams platform.
Watch the video to learn more or read the full case here.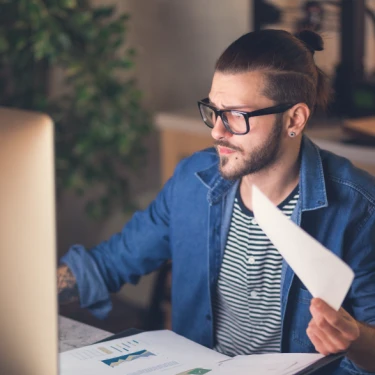 Work and collaborate more efficiently than ever
As an early cloud adaptor and Microsoft Gold Partner, delaware is committed to helping organizations make the most of their Microsoft Teams experience – from early ideation and assessments to post-implementation service and support, of course complemented an extensive user adoption services portfolio. After completing over 150 projects with businesses of all shapes and sizes, our experts know how to navigate the technical and organizational complexities of these projects like no other. And thanks to a range of in-house developed solutions, you'll be working and collaborating more efficiently than ever within a governed Teams environment.
In roadmapping our future-proof digital workplace, delaware has been very "stakeholder inclusive". Their approach helped us set clear priorities while boosting enthusiasm.
Vincent Couronné - Chief digital officer at Sioen
Our unique approach
As your trusted advisor, we offer an end-to-end process that covers all the aspects required for a successful roll-out:
An exploratory introduction meeting to adequately capture the real needs of your company and how best to tackle them.

A transparent roadmap identifying the crucial steps to be taken, along with a realistic plan and assessment of the necessary resources.

A comprehensive plan for user adoption to get everyone on the same page.

Training, coaching and support to ensure long-term success.
Why team up with delaware
With delaware as your Microsoft Teams partner, you'll enjoy:
a proven, structured approach;

a smooth rollout across your organization;

close and personal collaboration with your team;

equal attention to business and IT aspects of the project, driven by years of experience and expertise;

automated governance, access to company communication and knowledge, task dashboards, etc. via complementary apps.