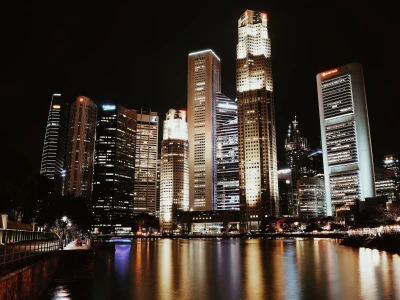 An agile leadership
Today, people's behaviors are rapidly changing alongside advancing digital technologies. This introduces new challenges and demands for organizations – including the public sector.
By combining innovation, technology, and a pragmatic-focused culture, leaders across public sector organisations would be enabled to transform ambition into action. Through maximising existing investments and expertise, we help build the foundations of a smart organisation that delivers sustainable value for citizens while creating lasting capability.
The result is a more agile government, with services that respond to individual needs, empowered civil servants, and efficient technology solutions that can scale rapidly.
we commit

to work closely with you to provide professional support to forward the national agenda across the public domains
Gearing up for a smart nation

Digitalisation
Deliver a connected and seamless user experience to citizens in the digital age.

Moving to the cloud
Unlock the potential of cloud and improve agility, speed-to-market and innovation.
Trending Technologies
Tackle opportunities and challenges, prepare for change and create value with technologies.

Knowledge Management
Capture and share relevant knowledge in an organisation for a smarter workforce

Employee Workhub
Empower employees and boost engagement with a business app-driven digital workplace

Data and analytics
Harness the the power of data and analytics to make swifter and more accurate decisions.
Towards a common dream
The delaware dream is to build a long-standing and sustainable company, a platform that we take care of as a group, until it can be passed on to the generations to come. We strongly believe in an international, intercultural and inter-generational company, eager and warm, that lasts through time.
Why work with delaware
Our approach is

modular, tiered and tailored

exactly to your needs
We bring a

pragmatic delivery

approach to bring the best solutions for your people and processes
We collaborate closely with your team to ensure results with

maximum impact

Our

technology-agnostic

mindset

gives you a wide-angle view of your options
Our expertise in corporate processes and

digital transformation

covers a wide range of industries