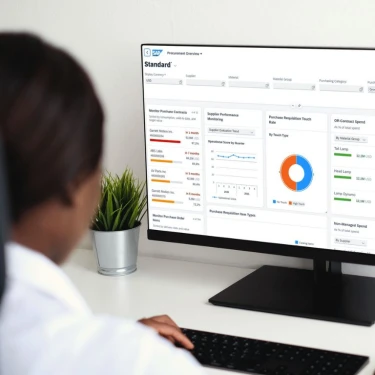 We are the SAP experts
We are the SAP experts. We have with the right solutions to complement your IT resources and optimise your internal processes and data analytics.
We walk the talk. We are 100% on the SAP S/4HANA Professional Services Cloud since the beginning. This role as a frontrunner generates precious knowledge that we integrate into our customers' SAP projects to become more agile and witness stellar performance.
Spanning almost two decades, our solid partnership with SAP gives us a close relationship and access to key expertise at the SAP HQ.
Our services include strategy, design & infrastructure, proprietary SAP packages and SAP S/4 HANA migration, management and development.


Future-proof platform
Innovation has always been at the forefront at SAP. Start from managing your business apps in the cloud to automating process flow for optimised business operations.

Choose best-in-class
Pick the best-in-class unrivalled business software portfolio with the depth and breath will let you cover all your digitisation needs of a modern enterprise. Industry-tailored software suite to

Business Excellence
Boost efficiencies, enhance security and improve data insights by leveraging our certified and experienced SAP experts in the consulting, implementation and ongoing management and support of your SAP ecosystem.
from my earliest days developing software, I have always believed that design has to start with the user, businesses around the globe need to look for innovation by focusing on their customers
Hasso Plattner, SAP co-founder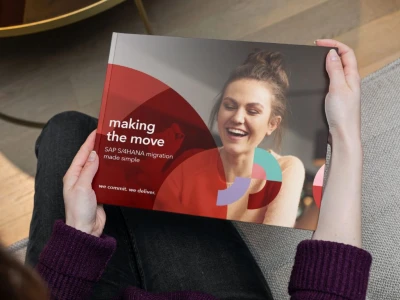 Making the move ebook
Considering moving to the SAP S/4HANA? With over 160+ successful S/4HANA projects under our belt, our experts share their knowledge and migration experience across various industry in our this ebook.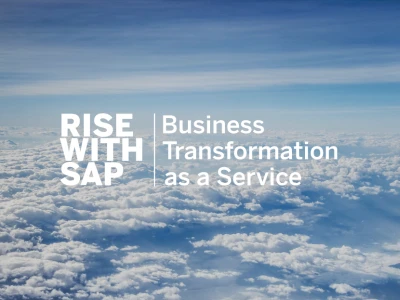 RISE with SAP, shine with delaware
delaware have always been by the side of SAP since the release of the RISE with SAP in early 2021. RISE with SAP is the bundling of existing SAP assets that focus on providing customers with business-transformation-as-a-service, containing all-in-one services and solutions customers need to transform their business on their terms.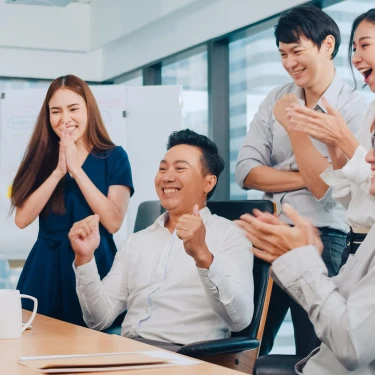 Tap on the power of SAP to strengthen your business
By choosing SAP, you will be with the market leader in business software and an innovation powerhouse. Together with delaware, you will get the software power with our commitment to enhance your business according to specific needs and objectives, with direct access to an international team of experts who are proven game-changers.
A futureproof platform
As a world leader, SAP never rests on its laurels. With SAP S/4 HANA Public Cloud, SAP gives companies of all sizes the opportunity to manage their strategic business applications in the cloud, lowering their total cost of ownership (TCO) significantly.
The entry price to SAP has never been lower. Whether you decide on an on-premise model, a private cloud, a public cloud or hybrid architectures, you have the certainty that the SAP ERP system can evolve according to your pace. And you can be sure that your platform will meet the demands of your evolving business model today, tomorrow and far into the future.
Best-in-class for all company needs
The depth and breadth of SAP's business software portfolio is unrivalled. There is a best-in-class solution to cover all the digitisation needs of a modern enterprise: from logistics to finance, from production planning to customer relationships. SAP combines its historical strengths in ERP and CRM with top-notch solutions to boost customer engagement in the e-commerce era (the SAP CX solutions), to move from traditional HR to talent management (SAP SuccessFactors) or to extract value from raw production data with SAP BI. On top of that, SAP has tailored software suites for all industries, from manufacturing to automotive to food to utilities and so many more.