Our Company
Our mission is to help our clients reach their full potential, by applying our common sense, business experience and passion for technology.
Delaware is a global consultancy that partners with leading technology providers such as SAP and Microsoft to deliver advanced digital solutions.
We develop, innovate and implement technology transformations guiding
our clients towards an intelligent future.


We make it happen. You can rely on us.

we commit. we deliver.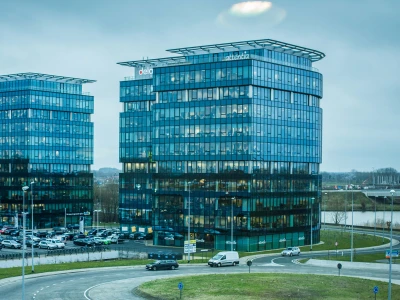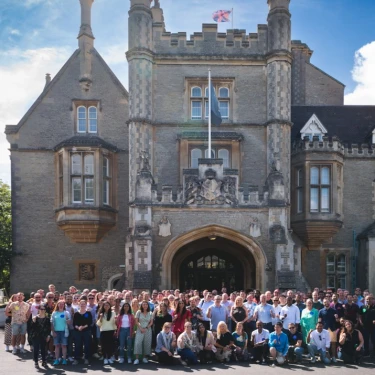 Our People 
Our people are talented, committed and invested in the solutions they are designing and delivering. We strive to attract and retain only the best people, who share our values and thrive in our culture.
We invest in our people across all areas of the business and are committed to enhancing our own performance and that of our colleagues across the company. We nurture young talent, recognising that they are the future of our business.
We value diversity for the breadth of perspectives and skills it brings us and the better results it produces. We are an agile company, adapting constantly to the ever changing world around us and reflecting this in the innovative solutions that we create for our clients.
We're small enough to care, but big enough to deliver, meaning our projects are delivered to the highest standard, but with a human touch.
We do the right thing to satisfy our clients, as we understand that our success can only come from our clients' success. We are an engaged, dedicated workforce that seek to make a positive impact on the world we live in.
Delaware is about

harnessing our collective talent and passion for technology to deliver amazing futures for our clients.
Ian Greenhalgh, Managing Partner, Delaware UK
2022
We established our Microsoft practice in the UK and it grows to a team of 50 professionals in less than a year, taking Delaware UK to more than 200 colleagues working across SAP and Microsoft technologies. Delaware globally surpasses 4,000 professionals and expands its international reach.
2020-2021
Andy Danneels joins the UK partnership. Delaware expands its European footprint merging with Lauterbach, a house-hold name in the German printing and packaging industry. We open new offices in the Netherlands and Belgium and grow to 2,600+ professionals.



2017-2018
Delaware UK is established, with our current managing partner, Ian Greenhalgh, as one of the founding partners. We open our Bristol office and welcome the first intake of analysts to join our successful graduate program. Delaware globally passes more than 1,500 employees, in 13 countries.
2013-2016
In order to remain relevant for our growing international customer base, we extend our footprint in the strategically important regions of South-East Asia and South America. In 2015, we reached the milestone of 1,000 professionals.
2009-2012
While our solution and industry portfolio increased, we intensified our activities in Western Europe, resulting in new offices in France and the Netherlands.
2005-2008
Delaware started its geographic expansion by opening offices in China and the US, following our customers where it is most relevant for their business. We focus on SAP and Microsoft as prime business partners.
2003-2004
Delaware is created in Belgium as an independent partnership, originating from a management buy-out from Andersen/Deloitte.