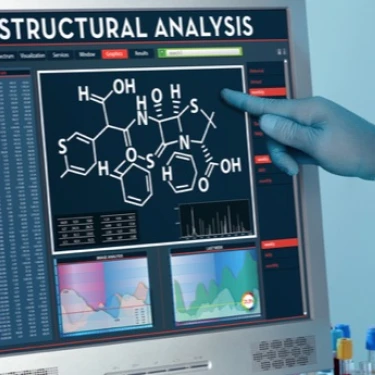 Harnessing the chemistry of digital transformation
Chemical businesses are facing highly specific challenges on an increasingly global scale. Take advantage of automation to boost efficiency, drive operational excellence and support innovation with a long-term digitization partner fluent in your industry.
Complex production processes, packaging, labeling and transport requirements and constantly changing regulations – these are just a few of the key issues faced by chemical companies that can be revolutionized by automation. You're aware that delaying the integration of valuable new technologies could mean the loss of your competitive edge,
but where should you begin your digital transformation?
Visit our delaware store: for fast-chemicals:
delaware's custom-built SAP S/4HANA template, FAST-Chemicals™, is the ideal starting point for tackling industry challenges
Critical challenges for chemical businesses
As the world gets smaller and more interconnected, chemical companies must have the ability to react flexibly to a wide range of factors, including:
Supply chain transparency
Volatile prices of energy and raw materials
Globalization and demand shifts toward developing countries
Accelerating innovation due to ever shorter product lifecycles
Frequent mergers, acquisitions and portfolio adjustments
Focus on sustainabile products, processes and companies
Changing local regulations concerning labeling, safety, composition
and the environment
Drive for sustainable margins
Balancing continuous bulk production and tank restrictions
Complexities of private label packaging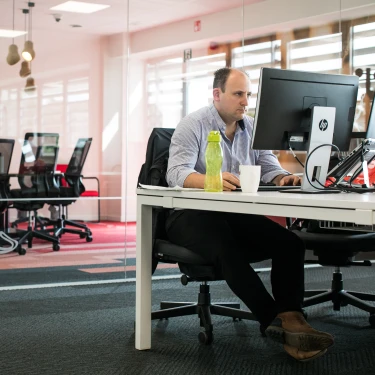 Why choose delaware?
We focus on long-term collaborations and support significant and sustainable results.
We have 25+ completed chemical industry projects under our belt.
We aren't simply technical experts; we understand how to apply the technology within the context of chemical industry best practices.
Facilitating a whole new way of working
Our FAST-Chemicals™ template is ideal for ambitious SME chemical companies in search of process excellence. Enriched by delaware's deep technical expertise and experience gained in 25+ successful chemical industry projects, FAST-Chemicals™ goes beyond operational excellence and enables KPI-driven processes and live reporting.
It covers the entire process chain, enabling:
Procurement with active ingredient pricing and proposals in full trucks
Transparent traceability
Support of bulk and packing processes with closed loop returnable packaging flows
Active ingredients management
Make-to-order processes Integrated quality management
Management of raw materials with price volatility
Private label packaging
Streamlined equipment maintenance
We can even bring you option packs to help you tackle dangerous goods in warehouse and transport, environmental health and safety with substance volume tracking, MSDS, incident management, recipe development and recycle administration (Val-I-Pack, Bebat, etc.).