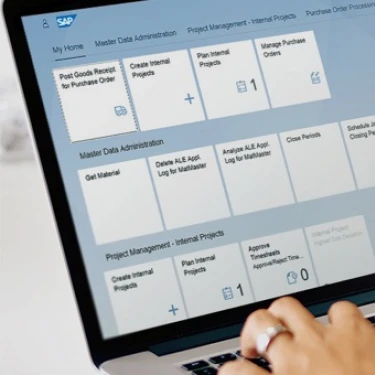 SAP S/4 HANA Cloud: embrace the future of ERP
SAP S/4 HANA Cloud is SAP's cloud ERP offering. It combines the power – and simplicity – of SAP's S/4 HANA business suite with all the benefits of a cloud solution.
Cloud computing is increasingly gaining inroads in today's fast-paced business environment, as it meets businesses' need for more speed, agility, connectivity and simplicity. By 2020, 60% of the ERP workload will be handled in the public cloud, according to market research firms like IDC. To be ready for that shift, SAP has introduced SAP S/4 HANA Cloud – a software-as-a-service (SaaS) version of S/4 HANAthat is continuously enriched with new features.
Just like S/4 HANA, the cloud version is based on SAP's HANA in-memory database, which allows users to do business on a real-time basis. In addition, it also integrates the SAP Fiori user experience, to ensure unequalled usability. The cloud version however, is even simpler and more innovative than its on-premise counterpart.
A rapidly growing family
When SAP S/4HANA Cloud was introduced in 2016, it offered a subset of the features available in the on-premise and private cloud SAP S/4HANA. However, SAP is investing big to extend its public cloud version as quickly as possible. Currently, SAP S/4HANA offers three platforms, which are constantly being enhanced with new features:
SAP S/4HANA Enterprise Management Cloud – covers the full spectrum of an ERP
SAP S/4HANA Marketing Cloud – features dedicated capabilities for marketers in this digital age
SAP S/4HANA Professional Services Cloud – supports professional services to do business in real time.
Integrating advanced new features
What makes SAP S/4 HANA a game-changer, apart from the benefits of the cloud, are its exciting new features. Just a few examples:
SAP CoPilot – an AI-based digital assistant - think Siri or Cortana for business - streamlines repetitive tasks and facilitates teamwork across departments.
SAP S/4HANA Cloud helps you capitalize on the latest innovations in machine learning and predictive analysis to achieve a new level of agility.
SAP has plans to integrate the blockchain digital ledger and Internet of Things capabilities to support your digital business models.
every quarter, SAP updates the S/4 HANA Cloud platform so you can immediately reap the benefits of innovation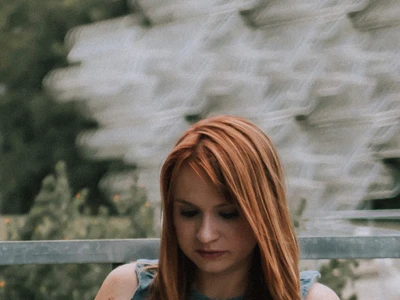 What the cloud means for your businesses
SAP ensures quarterly updates of the S/4 HANA Cloud platform, allowing you to immediately reap the rewards of its innovations. Of course, the cloud approach as such brings you ample benefits:
Focus on your business –

Moving to the cloud lets you focus on your core activities, instead of dealing with updates, backups or IT-related issues.

Faster time to market –

The cloud transforms traditional on-premise implementations – which can take months – into a matter of hours – so you can capitalize on the latest market trends.

Accelerated innovation and differentiation –

The cloud unlocks access to massive computing power, thus lowering the threshold to innovation. Moreover, S/4 HANA Cloud offers plenty of new features that help you unroll new business models and differentiate your business.

Lower total cost of ownership –

A cloud environment is scalable: just add blocks or remove them as your business needs change. As such, you can free up capital for investments that are more closely linked to your core business.
How can we help?
As a long-term SAP Gold partner, delaware has been working with SAP on a co-innovation program to help shape the cloud edition of SAP S/4HANA. Thanks to our participation in that program, we were one of the first users of SAP S/4HANA Professional Services Cloud and one of the world's first resellers of SAP S/4HANA Cloud.
Building on that experience – and our many years of experience with SAP implementations – we are uniquely positioned to help you draft a 'to the cloud' roadmap and build your fit-for-purpose SAP environment in the cloud. Moreover, we are also a challenger, continually encouraging our customers to make use of the new opportunities that the cloud brings.
Why choose delaware?
We offer a structured approach
We offer end-to-end solutions
We collaborate closely with your team
We have over 15 years of experience in SAP implementations in numerous industries