What ventures by delaware can do for you
Do you have a business plan centered around a proven idea? Are you passionate about transforming your idea into a sustainable business?
Enter ventures by delaware: a unique accelerator, mentorship and funding program that goes far beyond tired, traditional models of investment. Over a period of around 6 months, we will collaborate with your founding team to develop your dream into a marketable, scalable product – and build a business that can stand on its own two feet.
Together, we'll tackle three core ambitions:
Building a company
This includes developing your founding team, your strategy and your financial plan.
Building a product
We're aiming for a scalable MVP based on unique tech that continues to deliver value.
Building a revenue stream
We'll create a game-changing business model featuring an initial revenue stream and sustainable distribution.
What you get
What makes us different? We're glad you asked. Thanks to our own IT experience and ability to access a wide range of assets, networks, fields of expertise, we can precisely tailor our investments to support you on your optimal roadmap to successful launch and scale-up.
Count on:
Airtime in front of the customers you're targeting
Tech tuning in preparation for scaling and release
Partners familiar with industrial processes and pain points
Robust, experienced shoulders to lean on
Game-changing business models that boost value over time
Strong leaders and teammates in the short run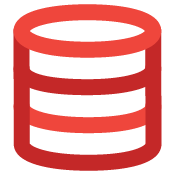 Investment of EUR 100,000 in cash
Use this money to pay your founders, development team and other out-of-pocket expenses.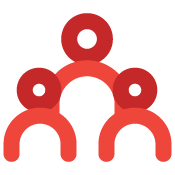 Investment of EUR 100,000 in kind
This includes shared resources (training, network, partnerships, toolkits, etc.), shared business services (legal, finance, devops, facilities, etc.) and core services (leadership building, sales & bizdev, technology strategy, go to market, etc.).

Personal coaching
Two delaware mentors will assist you in obtaining the right resources at the right time and ensure you get the most out of our ecosystem.