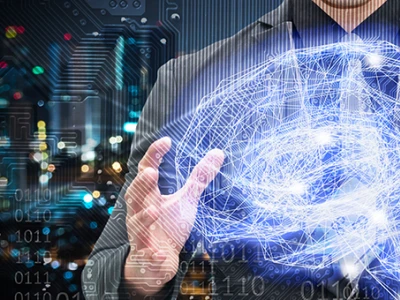 Smart maintenance: from fail and fix to prevent and predict
Smart maintenance is about leveraging new technology such as mobile solutions, big data applications and IoT, to ensure that all the equipment required for production operates at 100% efficiency at all times.
In today's highly competitive market, you must deliver high-quality products quickly and cost-effectively. Downtime is a disaster, as is malfunctioning machinery or equipment that hampers product quality. Hence, the importance of superior maintenance. Driven by innovations like big data applications, the Internet of Things, machine learning, augmented reality, etc., maintenance is becoming increasingly smart.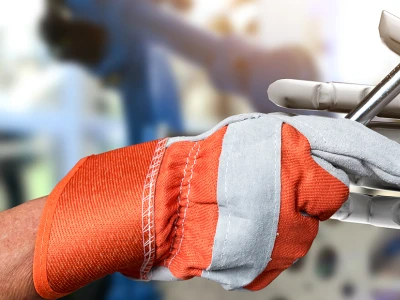 From corrective to predictive maintenance
In the past, maintenance services were mainly corrective – fail and fix –, condition-based – signs of imminent failure – or preventive. New technologies, however, enable increasingly flexible and intelligent maintenance operations that automatically recognize indicators of failures or defects, thus opening the door to predictive maintenance.
Smart maintenance: the benefits
In addition to maximizing uptime, smart maintenance helps to:
Increase productivity

The productivity at your company soars, as machines are always up and running. Thanks to insights on how to maintain or repair equipment, service technicians work more efficiently too.

Reduce maintenance costs

Poorly scheduled maintenance and the resulting downtime are costly. By smartly balancing preventive and predictive maintenance, you'll reduce costs for components and labor.

Extend equipment lifetime

Clear insights into the condition of your machinery/equipment and well-scheduled maintenance and repairs are sure to lengthen the lifetime of your equipment.

Ensure compliance

The reporting features and procedures enabled by smart maintenance solutions help you easily comply with all maintenance-related standards, such as the ISO55000 standard.

Enhance safety and cut energy consumption and CO2 emissions

By timely monitoring and fixing potential problems, your employees work under safer conditions. Moreover, advanced tools can help cut energy consumption while reducing CO2 emissions.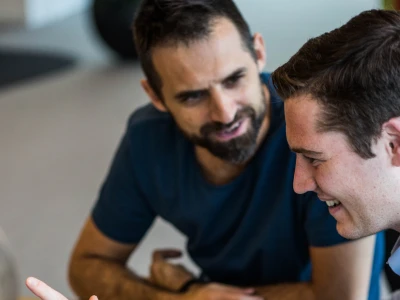 Smart, smarter, smartest?
Maintenance innovations have been around for some time, but we are now seeing important shifts towards data-driven innovations and the power of IoT.
Mobile

Just like field services teams, in-house service staff rely increasingly on mobile technology to access equipment-related information – service history or manuals – and, consequently, work more efficiently.
Internet of Things

Fitting machinery/equipment with sensors helps to monitor their performance in real time. In case of emergencies or imminent repairs, prompt action can be taken.

Asset management solutions

Connecting asset management solutions to other systems in the IT infrastructure allows you to rapidly combine data – for better results.

Big data/artificial intelligence

Big data/artificial intelligence solutions tie data from many different sources – machine condition, service level, spare parts supply, etc. – together to predict and prevent malfunctions before they happen and optimize the timing of maintenance. And, of course, they add to enhanced reporting.

Virtual/augmented reality

Virtual/augmented reality can be used in the design phase to assess the maintainability of technical assets, as well as in the repair/maintenance phase to reduce execution times and minimize human error.
Maintenance innovations have been around for some time, but we are now seeing important shifts towards data-driven innovations and the power of IoT.
How we can help you?
From analysis and advice to implementation
Based on many years of experience, delaware can guide you on your journey to becoming a smart maintenance champion. We will assess the current state of your organization, recommend the solution that best meets your needs and then implement the solution.
SAP, Field Anywhere® and Scheduling Anywhere®
We develop smart maintenance solutions based on SAP technology. In addition, we have also developed Field Anywhere® and Scheduling Anywhere®, two user-friendly, web-enabled tools to support field services and scheduling, respectively.
Based on years of experience with field and maintenance services, both solutions ensure easy set-up and/or customization and are fully integrated into your standard ERP platform – as a guarantee to help you quickly benefit from the ROI of excellent services.
The future starts today
Even more, we're keeping our finger on the pulse of brand-new technology, researching the possibilities of augmented reality (HoloLens), machine learning and even Blockchain to make you a maintenance service champion.
Why choose delaware?
We offer a structured approach
We offer end-to-end solutions
We collaborate closely with your team
We have 15 years of experience in business transformation in numerous industries