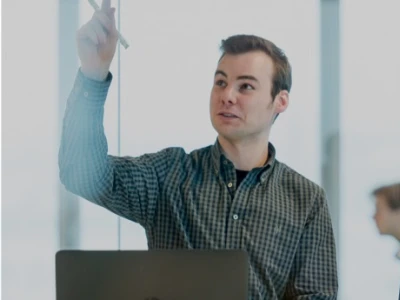 Public cloud: driving agility, innovation and growth
Public cloud computing is a form of cloud computing in which IT-related capabilities – applications, processes and entire IT platforms – are provided as a service via the internet.
Companies that want to stay ahead of the curve must be agile, open to constantly rethinking their business and eager to embrace new technologies like analytics, artificial intelligence and the Internet of Things (IoT). Cloud computing is an enabler to all of these: it helps businesses drive innovation, agility and growth. While in the past, many companies stuck to on-premise solutions or to the private cloud for security and compliance reasons, the public cloud is now rapidly gaining steam. How can it help make your business future-proof?
Cloud technology, which has been around for over 10 years now, comes in three varieties:


Private cloud: your data, applications and platforms are stored on infrastructure dedicated entirely to your business, yet hosted by a third party – either on your site or at the service provider's data center.
Public cloud: data, applications and platforms are offered by third-party providers over the internet, making them available to anyone who wants to use or purchase them.
Hybrid cloud combines private and public cloud storage.
The rise of the public cloud
CIOs originally sticked to the private cloud for security and compliance reasons. However, as the technology matures, objections are shrinking.
According to Gartner, the worldwide public cloud service market is projected to grow by 18% in 2017. More companies are choosing to step away from their on-site data centers to run new solutions as well as legacy systems in the public cloud as they start to understand its benefits.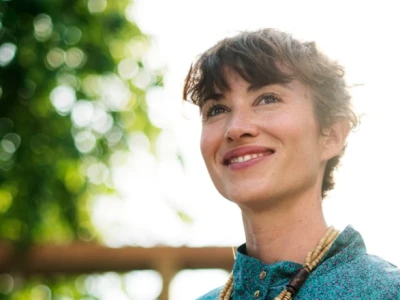 Why consider the public cloud – even for your ERP?
Focus on your business
The public cloud helps you focus on what you do best – create value and drive revenue – rather than spend time managing your IT infrastructure and platforms. Data loss and downtime are things of the past, and your service provider automatically pushes upgrades to the systems and corrects errors.
Today, analysis shows that the public cloud is more secure than its private counterpart. As large public cloud providers simply cannot afford security breaches, they make big investments in security.
Enjoy maximum agility
Need to ramp up for a temporary data overload? Add or remove computing power to meet your real-time business needs. Additionally, public cloud solutions help speed up the application development process; enabling you to flexibly meet end user needs. Cloud-based platforms like SAP S/4HANA Cloud and Microsoft Dynamics 365 can be implemented within months, not years.
Choose innovation and growth
Provide consumers with always, everywhere access to content on their preferred device. Develop new solutions and grow your business with new technologies like IoT and artificial intelligence, which are available only as cloud services. Moreover, a growing number of vendors are employing a cloud-first approach to product design.
By 2020, anything other than a cloud-only strategy for new IT initiatives will require justification at more than 30% of large enterprises
— Gartner
How delaware can help
While the benefits of shifting to the cloud are clear, you need a clear vision of why you want to move to the cloud, what you expect to gain from it and how to take the first step in the right direction. delaware can help you fine-tune your vision and determine your needs:
based on intake sessions, we help you define your goals
we'll show you the features – and the impact on your business – during inspiration sessions
we provide recommendations and a budget estimation based on your business case
together, we determine your transition roadmap
More than that, a cloud migration requires a shift of mentality and processes. To secure support from the entire team, change management and clear communication are crucial too. Our experts will also help you to clearly describe and explain your vision to everyone concerned, demonstrate the benefits and provide the required training.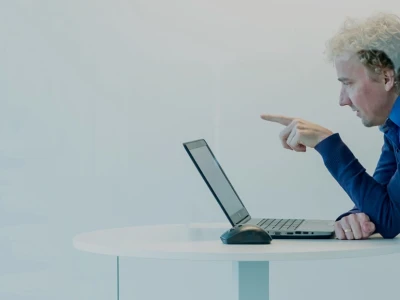 Why delaware
Always a frontrunner, delaware breathes the cloud. Since May 2017, we are even the first company worldwide to run all our processes in the public cloud – a solution that we co-developed with SAP.
We are an end-to-end partner for organizations that choose SAP or Microsoft as their primary software vendors.
Thanks to our large in-house team of consultants, delaware can dig deeply into new technologies, share new insights and knowledge with colleagues and ask for advice – there's always an expert around.
We use a structured, realistic 'to the cloud' roadmap and guarantee working solutions.
We are also a challenger, continually stimulating our customers to make use of the new opportunities that the cloud brings.
We collaborate closely with your team.
We have 15 years of experience in business transformation across numerous industries.