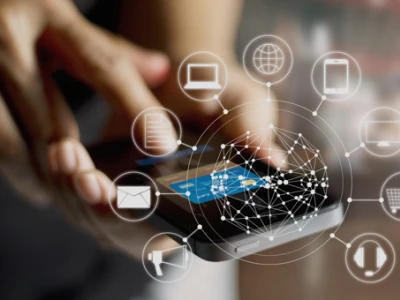 How to connect with your customer: product information management
Product information management, or PIM, refers to software-based solutions that assist companies in managing the information required to market and sell products. It supports the identification and synchronization of product information across heterogenous data sources.
Whether it's prices, components, materials, or suppliers, product information is constantly changing. In a growing business, things can become unwieldy fast, and sharing faulty or outdated information with partners, stakeholders or – perish the thought! – customers can be disastrous. What's more, consistency is essential to a solid omnichannel strategy. No wonder more and more businesses are looking into product information management to stay organized.
Just like digital asset management and customer intelligence, PIM is an implementation of the 'single source of truth' (SSoT) principle that is making waves in business these days. SSoT provides a repository where reliable data can be unlocked and applied – to help companies create consistent customer experiences across all channels.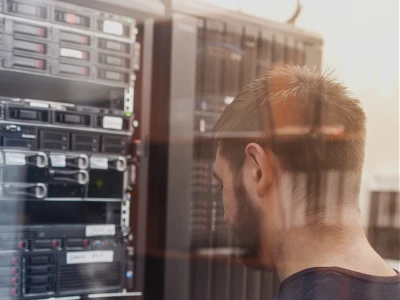 Consistency is key
PIM consists of a database with underlying technology that is very similar to that of a DAM system. The product data – marketing and commercial data, including images, video, documents, etc. – is collected, stored and enriched with metadata to make it easily retrievable for users.
As with DAM, PIM allows users to update data efficiently across multiple channels. In this way, it ensures that the whole business ecosystem has consistent and up-to-date information, and minimizes the impact of changes on the sales cycle.
In summary, the advantages of having a PIM system in place are:
Greater operational efficiency

Faster time to market by eliminating change implementation delays

Sales growth through sales cycle support
The interaction between AI and PIM makes it possible to accurately predict what a certain customer will like
A product is not an island
Through information on technical specs, PIM also makes it possible to connect products to related and alternative items, or to accessories. This enables businesses to push these products at exactly the right moment in the buyer's journey.
Recent leaps in
artificial intelligence
development have added a new dimension to this commercial approach. By feeding a recommendation engine with product and customer data, the former is able to predict what will appeal to a specific website visitor.
From on-premise to SaaS
A PIM system used to operate on-premise, in a data center, and later on as a cloud solution. Today, it mainly exists as (a) software-as-a-service. Businesses aren't looking for fancy specs anymore, they just want a solution for their needs. This, in fact, also opens up PIM for SMEs, since there's no big up-front investment necessary. This means small(er) companies have access to the same advanced features multinationals use.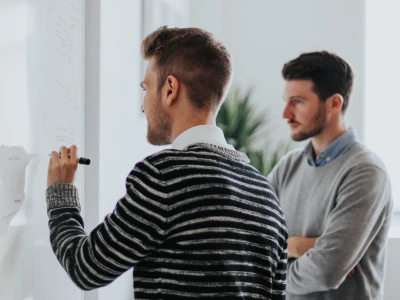 Leveraging the power of PIM
As a single point of contact, delaware consulting is committed to delivering a solution that works for your business, and relieves you from any technical hassle. While a PIM system in itself is fairly straightforward, the biggest challenges of setting up an effective system lies in the collection and classification of data. Our experts have been guiding companies in leveraging product information for many years. They combine profound business experience with technological know-how, and help you set up a road map according to the think-plan-act principle.
How we can help you
Create awareness through workshops, business games and quick scans
Define improvement programs and offer vision, strategy and roadmaps
Execute transformation at your company
Build your business process architecture, monitor it, and train your people
Why choose delaware?
We offer a structured approach
We offer end-to-end solutions
We collaborate closely with your team
We have 15 years of experience in business transformation in numerous industries