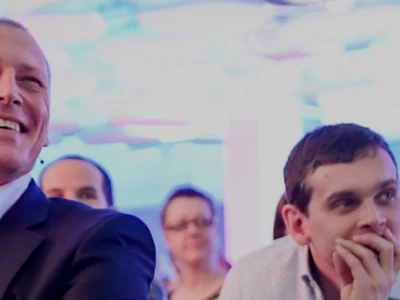 Put your employees first
Investing in your human capital

isn't about handing out company cars, or even just about investing in HR efficiency. It's about profoundly understanding your employees' needs and pain points, and finding creative ways to use technology that enable them to work better.
It's no secret that a company's employees are its #1 asset in every single industry – even in the face of robotics, AI, machine-learning, self-repairing infrastructure, chatbots, and other disruptive autonomy-driving innovations. Give your people what they need to thrive by implementing solutions that facilitate collaboration, destroy silos, reduce unnecessary burdens and deliver the right information at the right time.